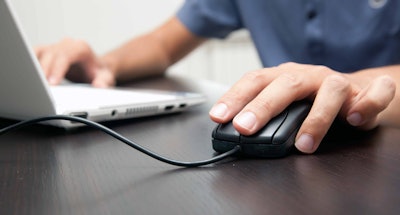 One of the biggest challenges facing landscaping business owners that I talk to is generating well-qualified leads for their business. Relying on word of mouth for sustainable business growth and meeting sales and revenue objectives is rarely, if ever, enough.
With nearly six years of experience providing successful Internet marketing services to the landscaping industry, here are five tried-and-tested, proven tips to drive a landscaping business.
1. The Website Matters
Most landscaping and home-improvement companies realize the importance of having a website that is visually stunning and shows off the quality of their workmanship. Having a gallery and embedding beautiful images within your content can not be overlooked.
However, an equally important item is the quantity and quality of your content. Pictures will create initial interest, but there has to be more meat in your content to convince people you are a worthy choice to invest tens of thousands of dollars in.
As well, don't forget your website is a piece of technology, and not all technology is created equal. You must ensure your website is technically sound to ensure Google will treat you with respect. I recommend you have your existing website analyzed before you start Internet marketing to ensure you are investing your money in the right areas.
2. Pay Per Click
Everyone wants to show up on the first page of Google.
The only way to guarantee your website will appear on Page 1 of Google is by using Pay Per Click advertising through Google AdWords.
Google AdWords is easy to use, and there are lots of tutorials. Some businesses try it out themselves and find it to be expensive with little or no results. Just like some homeowners try to landscape their yards and end up making a mess.
I would suggest for good results, work with a company that has a proven track record of working with Pay Per Click services to generate leads. Trying to do it on your own will only cost you a lot more money in the long run, and usually the results will not be great.
The nice thing about PPC is that you will only display your advertising to those who are searching for or are interested in your service, and you will only pay for it if they actually click on the ad.
Once someone clicks on your ad, they need to see something that catches their interest right away, which is why Tip No. 1 is so important!
Read the full article here.
– By Jason Gervais