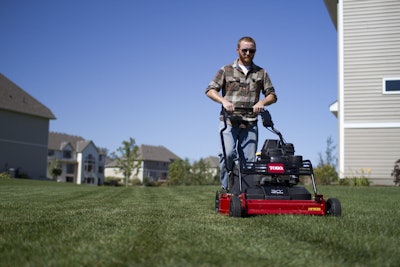 The new Toro TurfMaster 30-inch walk-behind mower's deck features a precisely timed, twin-blade cutting system and a 3-in-1 design for mulching, bagging or side-discharge.
The deck is constructed of 13-gauge steel and is outfitted with a bullnose front bumper, skid plates on the bottom of the deck, plus a metal rear door.
For additional durability, the mower has a cast aluminum frame, a thick, one-piece handle, as well as brush guards and an engine guard to protect components from damage.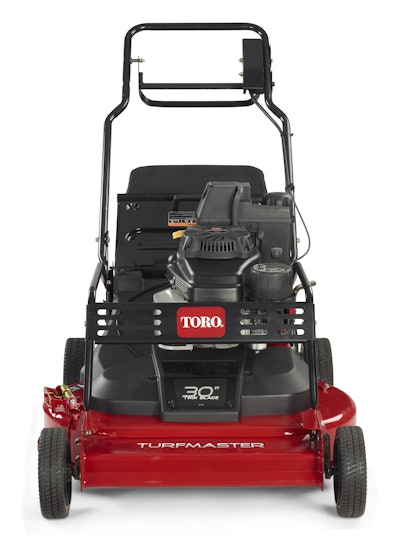 Also, the mower features a single bail control system and a blade brake clutch so the operator can disengage the blades without shutting off the engine.
Powered by a commercial-grade Kawasaki FJ180V gas engine with a spin-on oil filter, the TurfMaster has a rear-wheel drive transmission with variable ground speeds up to 4.1 mph. The mower also has a one-gallon fuel tank to extend operating time between fueling.