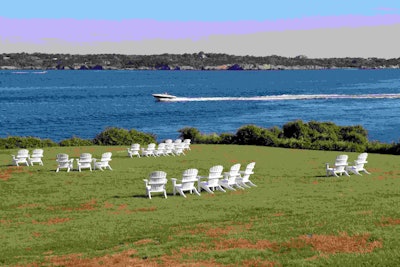 Rhode Island is a unique place. It's the smallest state, but among the most diverse in terms of agricultural production and green-related industries. Estimating the economic impact of these sectors has proved difficult, as evidenced by local industry claims that published federal government estimates are too low.
The Ocean State's geographic pattern of sizes and types of green-related businesses is a likely cause of estimation error. In order to obtain the most accurate estimates possible, we took a novel approach by counting individual businesses from the bottom-up, an approach made possible by Rhode Island's small size.
Most people hear the term "green-related industry" and immediately assume it refers to recycling, sus­tainability or restoration. We took green literally. We defined green-related industry to be natural resource or plant-based industries, including agriculture, landscape contractors and designers, retail farm and garden supply, golf courses and other related and supporting industries.
However, due to limitations on available data, this study doesn't include any estimates for forestry, wood products, fisheries, aquaculture or marine-resources industries. These sectors are substantial and are likely to be included in future work. A recent study produced by the University of Connecti­cut estimated the economic impacts from Rhode Island's commercial fishing and related processing alone at $274 million annually and 2,900 jobs.
Our study is unique among economic impact studies because every business for which economic value is estimated has been physically counted; we used no random sampling and businesses not uniquely identified by name and address are ignored in our estimates, despite the risk of substantial undercounting. Data were collected with a survey of local green-related businesses, and combined with records from Reference USA, a frequently updated, industry-standard database of 14 million U.S. firms.
Read the full article here.
– Thomas W. Sproul and Brandon Elsner