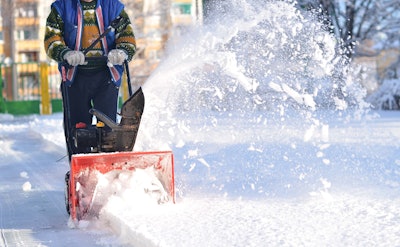 In Syracuse, the forecast calls for shoveling.
New York's fifth-largest city gets the most snow in the United States, with 103 inches per year, according to AccuWeather. Erie, Pennsylvania, comes in second at 101 inches, and Flagstaff, Arizona, ranks third at 100 inches.
These are the lands of frosty fingers and aching backs. Making the job a little easier, though, is a snowblower, which can reduce the strain and lifting of shoveling. Spread Sheet looked into snowblower sales to see which region ranks No. 1. Coming in first is the Northeast, where 40 percent of the country's snowblowers are sold, according to data from Sears Holdings SHLD +2.00% . Next is the Midwest, where 28 percent of Sears's snowblowers are sold. The Northwest accounts for 20 percent of sales, and the South and Southwest get 12 percent of sales.
Demand for snowblowers is highest in December, when 29 percent of all units are sold, with sales tapering down to 10 percent in January.
Snowblowers have become easier to maneuver in recent years, says Dean Schwartz, vice president and general merchandise manager for lawn and garden at Sears Holdings. Two-stage snowblowers are the most powerful and effective, experts say. These work by first picking up snow with a metal auger and then shooting the snow out of a chute from a fast-spinning impeller.
Read the full article here.
– Sanette Tanaka