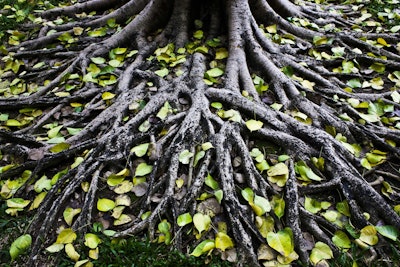 Developer Asi Cymbal thinks his proposed residential project here is just what this city needs to liven up a derelict stretch of its riverfront downtown.
The futuristic, three-tower complex would include about 1,000 rental units, three restaurants and a marina.
There's just one problem: The tree standing right where one of the towers is supposed to sprout up. And not just any tree. It is a roughly 80-year-old, six-story-tall rain tree, the largest of its kind in Florida. Cymbal has an elaborate plan, involving consultants and a mover of giant famous trees, to relocate it about 800 feet away at the entrance of the property and build a park around it.
Even though Cymbal wants to save it and not chop it down, some of the city's tree lovers are upset. They believe that if the tree is moved, its days might be numbered. "It will die a slow, agonizing death," says Charles Livio, an arborist in nearby Oakland Park.
He and others opposed to the relocation urged the Broward County Commission to pass a measure that would have declared the tree historic, an effort that failed in December. Now, they have turned their attention to the City Commission, which has the authority to prevent the tree's relocation because a 1987 ordinance declares it protected. The commission is expected to take up the matter in the spring.
Read the full article here.
By Arian Camp-Flores