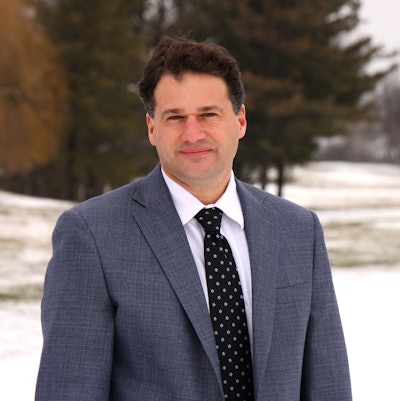 Environmental Science, a division of Bayer CropScience LP, has added Derek Settle as the newest addition to its growing team of technical service specialists for the turf and ornamentals (T&O) market — known as the Green Solutions Team. Bayer's Green Solutions Team provides customers the scientific expertise to address their unique business goals and challenges and also helps support the industry as a whole with scientific thought leadership, education and training.
Settle, currently director of turfgrass programs at the Chicago District Golf Association (CDGA), joined Bayer on Feb. 1. He will focus primarily on providing scientific expertise to customers in the southeastern and southwestern U.S., and helping transition new products from development to market. In his role as director of turfgrass programs for the CDGA, Settle successfully promoted turf science as a member benefit to the superintendents of public and private golf courses throughout the Midwest by offering complementary turf diagnostics, research, and communications support.
Settle is no stranger to Bayer, having spent seven growing seasons testing and evaluating Bayer fungicides in his work at the CDGA. With a primary focus on turfgrass diseases that thrive in the Midwest, Derek's research in this role focused largely on assessing the performance of solutions such as Bayer's portfolio of StressGard FT fungicides.
Settle has a doctorate in Plant Pathology from Kansas State University (2004). His post-doctoral research in Plant Pathology with Dr. Lee Burpee and Dr. Paul Raymer at The University of Georgia-Griffin (2005) helped support a USGA-funded study and focused on assessing the susceptibility of seashore paspalum to Sclerotinia homoeocarpa. He holds a Master of Science in Horticulture (2000), as well as a Bachelor of Science in Horticulture with a focus on Landscape Design (1997) from Kansas State University.