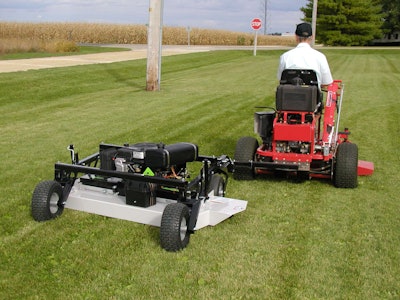 The AcreEase Model Pro60V pull-behind finish cut mower attaches to the side of a zero-turn mower, riding mower and compact tractor.
Featuring a 23-horsepower Vanguard engine, the mower offers a floating, high capacity, 60-inch-wide deck design.
The cutting height ranges from 1.5 to 5 inches with an adjustable two-point crank system.