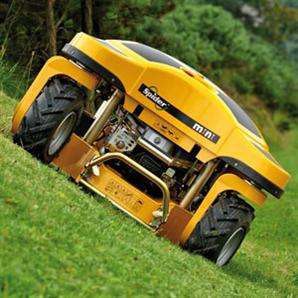 Anyone who has ever felt a pang of envy over a neighbor's new riding lawn mower can understand the emotions of a turf grass expert watching a remote control mower working the slope of the high banks at Daytona International Speedway.
During a recent national Sports Turf Managers Association convention, a busload of experts watched the mower and its operator at work for more than a half hour while waiting for another tour group.
"Everybody was just amazed," said Jeff Salmond, sports turf manager at the University of Oklahoma. "It was just the coolest thing ever."
Read the full article here.
By Dinah Voyles Pulver