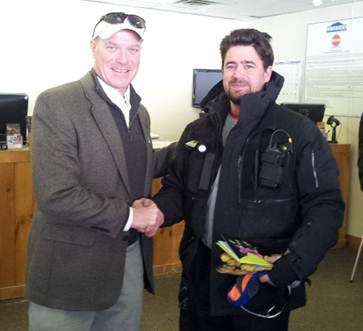 Hayden McLaughlin, owner of Belknap Landscape Company, recently recognized Alex Savage, a Gunstock Mountain Lift mechanic, after he and his team successfully repaired and reinstalled a motor critical to a lift service.
Savage, Chris Carson and Jim Grant worked through the night to fix the lift that caters to more than 1,800 people per hour for teammates using the downhill race course.
About 200 competitors appeared the following morning for the scheduled race.