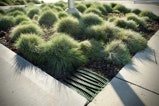 As more and more homeowners are moving with the trend of outdoor living, manufacturers like NDS are creating more functional yet decorative equipment.
NDS has created decorative grates that come in a variety of colors and materials including grey, black, green, desert sand colors and cast iron.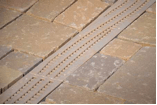 The grates' functionality allows the flow rate to be great than 14 percent as well as being ADA compliant, meaning all channel grates are heel proof.
The grates will be featured on an episode of A&E's "Fix This Yard" March 30, 2013.