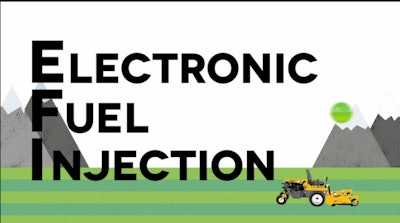 Walker Manufacturing Company has released a new video showing the benefits of Electronic Fuel Injection (EFI) technology in commercial riding mowers versus carbureted engines and alternative fuel options.
The video takes a close look at the benefits of small engine EFI versus carbureted engines and shows real data on fuel savings as high as 30 percent.
It also compares EFI technology to the carbon footprint of carbureted propane engines.
Four EFI engine options are available in the Walker line, and in 2012, 40 percent of Walker product left the factory equipped with EFI engines.