Registration is now open for a free webinar from Wells Fargo on learning how to offer consumer financing on Thursday, April 4 at 3 p.m. Central time.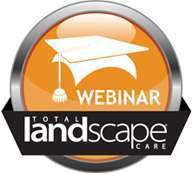 Landscapers can discover a variety of new financing options through the hour-long webinar including:
– Increasing the purchasing power of your clients
– Increasing sales by converting more bids
– Creating customer loyalty for future projects
– Increasing the average ticket of your projects
Wells Fargo's Darryl Marin will be presenting the webinar and will be able to offer 20 years of experience in financing.
To find out more or to register, click here.