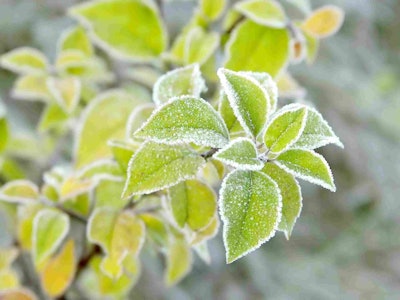 On the first day of Spring, colder temperatures may be having an impact on landscaping and gardening businesses.
Eagle Creek Nursery (in Indianapolis, Indiana) has seen less people, stopping by.
"Most of us would expect a lot more walk-in retail traffic than we've had the last couple of weeks and certainly more than we had a year ago," says Rob Darmer, treasurer at Eagle Creek Nursery.
He said they have received landscaping calls even though it does not feel like spring.
"It is a bit frustrating. We're normally used to being a fair amount busier right now than what we have been," Darmer says.
This time last year, it was about 50 degrees warmer. Darmer said plants that are dormant without any green leaves or flowers should be okay the next couple of days despite frigid temperatures.
"Trees and shrubs – about any of them are safe to be planted right now, (but) more tender things like perennials, summer flowering bulbs (aren't). It's a bit early for those," Darmer said.
If you recently bought a plant at a garden center, Darmer suggested temporarily putting it inside your garage. If you recently planted any trees, shrubs or plants, you should place a layer of mulch to protect them from the cold. You can add mulch to any flower buds showing too.
Read the full article here.
By Marisela Burgos