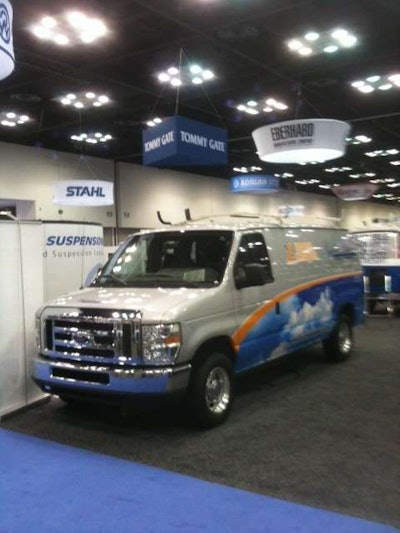 XL Hybrids will offer a hybrid-drive powertrain for Ford E-Series vans beginning in the third quarter of this year.
This addition to the company's lineup of retrofit/upfittable hybrid drive system marks the seventh Ford model platform the company's system can be fitted to.
Clay Seigert, vice president, supply chain for XL Hybrids, says the company's system can be purchased for less than $10,000 with an ROI between three and five years (depending on duty cycles), while offering users up to 22 percent reduction in fuel use in real-world conditions.
He notes because the hybrid drive systems provide immediate, usable torque at take-off, fleets can save even more fuel in E-Series vans by downsizing from the 6-liter V-8 engine to the more fuel efficient 4.8 liter Ford engine with little or no degradation in vehicle performance.