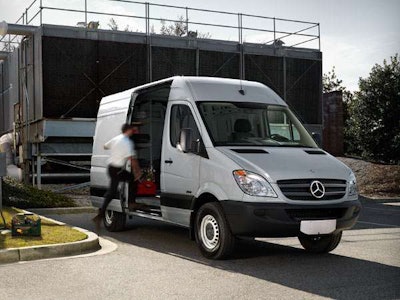 A lot, as it happens.
Following the disillusion of the Daimler-Chrysler merger in 2008, Sprinter has flown under the radar a bit here in the States. But the distinctively styled Mercedes vans remain available at select Freightliner dealerships. Moreover, according to Claus Tritt, vice president of operations for Daimler Vans, Mercedes is actively growing its portion of the business, which he describes as being distinctly different from a "typical" Freightliner customer.
Tritt says most Freightliner customers are (obviously) involved in trucking and tend to want Sprinter vans as support vehicles in fleet operations. The typical Mercedes Benz customer tends to be a successful small business owner looking for high-profile commercial vehicle to promote and advance their businesses.
Tritt notes 2011 saw Sprinter log its highest volume of units sold in North America, with more than 21,000 vans rolling off of dealer lots. And he believes that number will grow in coming years as Mercedes aggressively adds dealerships and continues to optimize and refine the van itself.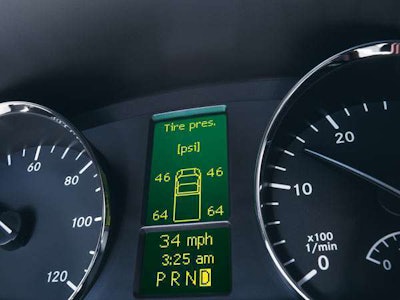 Crucial to its success, Tritt says, are a number of key factors that are contributing to this successful run, including a recent SAE Type II fuel test that demonstrated 24.9 mpg on highway with the Sprinter's V-6 Diesel engine. Other key attributes include a 6-foot, 4-inch-high interior, 547 cubic feet of cargo space and a payload capacity of up to 5,415 pounds.
Tritt concedes that compared to other vans available on the U.S. market today, Sprinter has a premium price point. But he believes most Sprinter buyers are more sophisticated and tend to look at overall cost of ownership when making their buying decision.
"When you look at specifics such as fuel economy, parts availability, dealer support and other critical factors during the life of the vehicle," he notes, "you see that Sprinter is a really good value proposition."