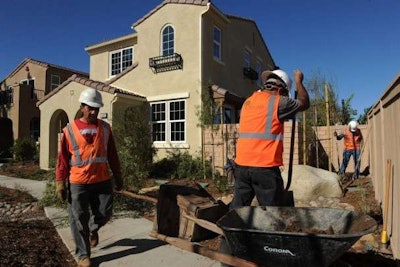 According to the Bureau of Labor Statistics (BLS), in 2011 there were more than 2.8 million temporary workers in the U.S. — about 2.3 percent of the workforce that year.
"Temps" are classified by BLS under Temporary Help Services (NAICS 56132).
Temp Services recorded 2011 Total and DART rates of 1.9 and 0.9, respectively. Compared to private industry average rates of 3.5 and 1.8, that makes temp services look pretty safe, right?
The problem is that those injury rates don't tell the right story, and part of the reason is that we don't really know where all of the injuries and illnesses are ending up, if they get recorded at all.
Just this week we saw an OSHA news release regarding the death of a temporary worker in Jacksonville, Florida on his first day at the job.
Sadly that's an all too common event, as discarding temporary workers into "non-employee" status is a favorite ruse of many employers, particularly for ignoring injuries to temps. Responsibility for recording injuries to temporary workers has been long-examined and clearly settled, at least on paper: 29 CFR 1904.31 requires recording of injuries on the 300 Log for all employees including "recordable injuries and illnesses that occur to employees who are not on your payroll if you supervise these employees on a day-to-day basis" (emphasis added).
Read the full article here.
By Dr. Scott Harris