Fog has been billowing inside a small greenhouse on the University of Washington campus for the past month, but it doesn't arrive on little cat feet. It comes hissing out of high-pressure nozzles.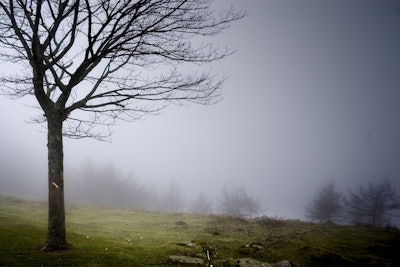 The man-made mist is part of an effort to help slum-dwellers in Peru harvest moisture from the air.
With a small grant from the Environmental Protection Agency (EPA), UW students and professors are building and testing fog catchers – and hoping to reel in a bigger grant to mount a full-scale operation in Lima. "It's like a cold sauna in here," UW ecologist and civil engineer Susan Bolton said recently, ducking into the plastic "hoop house," where industrial-grade misters spewed out a cloud of fine water droplets. A noisy exhaust fan drew the cloud through a drape of black plastic netting.
Droplets settled out on the mesh, coalesced and trickled into a plastic bucket. Forty-five minutes into the morning's first test run, Bolton and graduate student Peter Cromwell emptied the bucket into graduated cylinders to measure the haul: 1,212 milliliters, or about a third of a gallon. Wringing water from fog is not a new idea. Almost 2,000 years ago, the people of the Canary Islands gathered water that dripped from trees – nature's own fog catchers.
Several engineered fog-collection systems are in operation around the world today, including one in the highlands of Guatemala that provides a village of 200 people with nearly 2,000 gallons a day. Standard fog catchers are large rectangles of plastic mesh suspended on frames. The UW project is exploring new materials and designs that may boost the yield and lower the cost, said Ben Spencer, assistant professor of landscape architecture. "The more water you can get, the better."
Read the full article here.
By Sandi Doughton