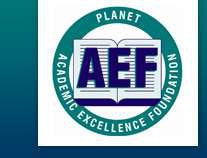 PLANET, the national trade association for landscape industry professionals, has announced the members for the 2013/2014 PLANET Academic Excellence Foundation (PLANET AEF) Board of Directors.
Officers Include:
President
Tom Fochtman, Landscape Industry Certified
Ceibass Venture Partners
Arvada, Colo.
Vice President
Miles Kuperus Jr., Landscape Industry Certified
Farmside Landscape & Design
Sussex, N.J.
Immediate Past President
Jim McCutcheon, Landscape Industry Certified
HighGrove Partners
Austell, Ga.
Secretary/Treasurer
Mark Meister
JOHN DEERE
Cary, N.C.
Directors at Large:
Ed Castro
Ed Castro Landscape, Inc.
Roswell, Ga.
Rick Doesburg, Landscape Industry Certified
Thornton Landscape, Inc.
Maineville, Ohio
Norman Goldenberg, Landscape Industry Certified
TruGreen
Memphis, Tenn.
Jerry Grossi, Landscape Industry Certified
ArborLawn, Inc.
Lansing, Mich.
Sabeena Hickman, CAE, CMP
PLANET
Herndon, Va.
Martha Hill
Hinds Community College
Raymond, Miss.
Glenn H. Jacobsen, Landscape Industry Certified
Jacobsen Landscape Design & Construction, Inc.
Midland Park, N.J.
Frank Mariani, Sr.
Mariani Landscape
Lake Bluff, Ill.
David Minor
The Landscape Partners, Ltd.
Fort Worth, Texas
Roger Phelps, Landscape Industry Certified
Stihl
Virginia Beach, Va.
Kevin Thompson
Ohio Nursery & Landscape Association
Westerville, Ohio
The PLANET AEF board consists of landscape industry professionals who have helped contribute to the growth of the overall scholarship fund.
PLANET AEF was formed in 1998 to promote and advance the lawn care and landscape services industry by supporting academic excellence. To fulfill its mission, the Foundation relies on tax-deductible donations and long-term pledges from individuals, corporations, organizations, and estates. Since its inception, the PLANET AEF has awarded $730,000 in scholarships to 720 students.