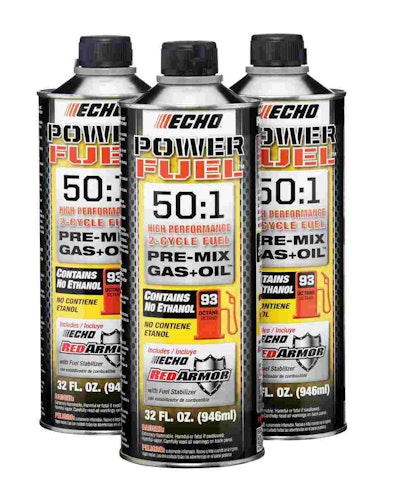 Echo has introduced PowerFuel, the first pre-mixed gas/oil product to use Red Armor Oil.
The PowerFuel is pre-mixed fuel, which contains 93 octane gas and oil ready to use right out of the can. The fuel contains no ethanol and is developed at a 50:1 ratio.
Recommended for use in all air-cooled, two-stroke engines, the fuel facilitates proper break-in and stays usable for up to two years after opening.
The Red Armor Oil and PowerFuel mix uses detergents that remove carbon deposits with the first use and can prevent future buildup.