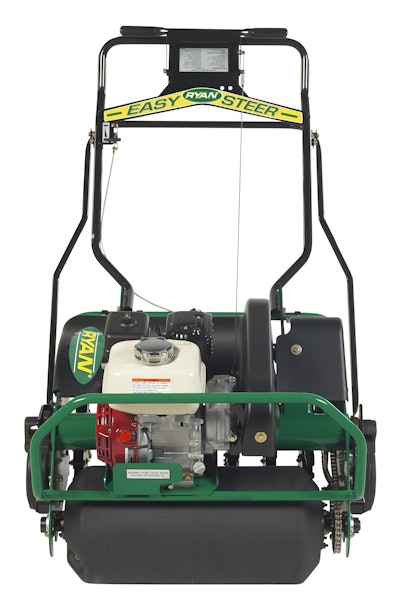 Schiller Grounds Care will be giving away a Ryan Lawnaire V Aerator with Easy Steer Technology (EST).
The Ryan "GreatEST Aerator Giveaway" begins today and will run through Aug. 31.
To enter, click here, and watch the new Lawnaire with EST video and complete the entry form.
The winner will be selected on Sept. 1.
The aerator keeps the tines in the ground for non-stop aeration through turns and contours.
The EST's outer tines rotate faster left or right as the operator steers, embracing the turn while maintaining deep core penetration.