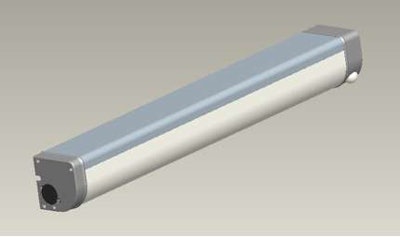 Xeleum Lighting has introduced a light specifically designed for stairwells that saves the user a few extra dollars on the power bill every month.
The Athena Series Stairwell LED Light Fixture can be left for long periods of time. The light will provide 100 percent of light when the space is occupied and dims to a power-saving level of 20 percent when the space is unoccupied.
The light also includes a battery back-up system built directly into the fixture.
Other features include vandal-resistant construction and electroluminescent tape recharge capability.
The light is available in 2-foot and 4-foot lengths and is UL924 rates, NFPA compliant, FCC certified and in conformance with DOE rulings.
The input power is 30 watts in full-on mode and 6 watts in dimmed mode.