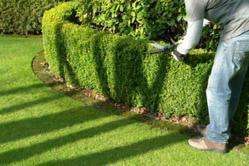 USA Business Insurance is looking out for small landscaping businesses.
The company has announced a Landscaper General Liability Insurance that covers circumstances that are not covered by generic general liability insurance in the landscaping industry.
Because landscapers are most busy during a six-month timeframe, purchasing insurance can be a daunting task.
Insurance can not be purchased for six months along, but USA Business Insurance has made the Landscaper General Liability Insurance affordable and includes options like Errors & Omissions (E&O) coverage.
The E&O insurance clauses in the Landscaper Insurance can absorb most or all of the legal fees brought on by lawsuits.