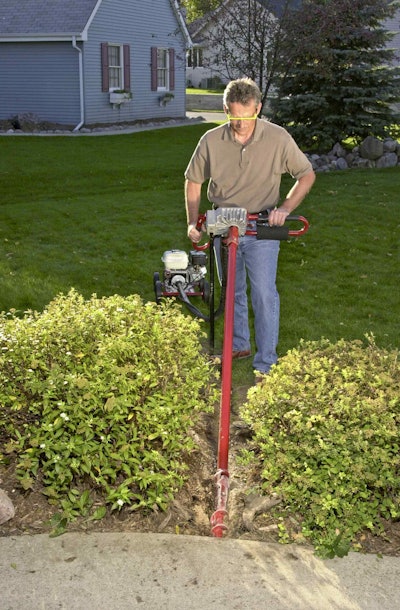 Little Beaver has introduced two types of horizontal boring kits.
The two types of boring attachments can be used on the Little Beaver mechanical earth drills, which can be used on conduit, pipe and irrigation installments.
The dry auger kit can create small bores up to 5 feet long and includes a 5-foot auger with a 3-inch diameter bit, a horizontal drill key and 5-foot extension with a universal wiggle joint.
The extension is connected to the auger by the wiggle joint so users can stand while boring.
The wet drilling kit can be used on jobs that require horizontal boring up to lengths of 50 feet.
The kit includes a choice of a 2-, 3- or 4-inch water drill bit, a swivel adapter, swivel assembly and horizontal drill key.
A garden hose or pump is needed, as well as enough 34-inch Schedule 80 water pipe and 34 -inch pipe couplings to complete the job.
The water swivel assembly connects between the swivel adapter on the drill handle and the 34-inch water pipe. The garden hose attaches to the swivel adapter and the water drill bit is screwed on the leading end of the water pipe.
Once the kit's pieces are together and a starter trench has been dug, boring may begin.