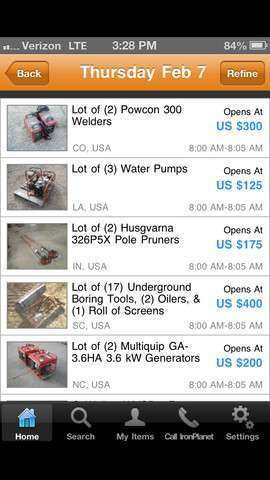 Buyers who bid on equipment can feel more confident when placing a purchase with the help of IronPlanet's iPad app.
The iPad app features equipment inspection reports from the company for all field inspectors.
Each inspection report is backed by IronClad Assurance, and the app allows inspectors to complete reports on a jobsite with step-by-step instructions.
Because buyers rely heavily on data, photos and inspection reports on a piece of equipment, the app allows for improved quality of the inspection reports while in the field.
Features:
Data:

Field workers choose from 120 different checklists based on the type of equipment being inspected. The app then walks the inspector through each step and requests pictures to supplement ratings and text. The app provides an alert if an inspector has missed any necessary information, which eliminates incomplete reports and the need for return trips.

Service: The app creates a faster sales cycle because inspection data and images are being reported together electronically. Since additional data entry is not required, items and their inspection reports can be listed for IronPlanet buyers more quickly.
Marketplace: Since buyers rely on photos when bidding on equipment, it's important for images to be high quality. The app allows inspectors to take better quality pictures using the iPad camera. The checklists ensure inspectors have images of every aspect of the equipment.