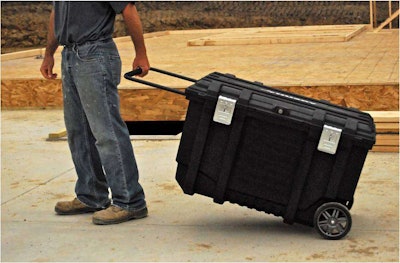 Working on a jobsite just got a little easier with the help of an industrial toolbox on wheels.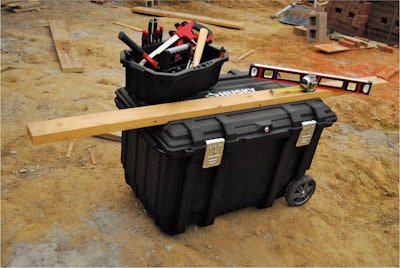 The Husky 37" Mobile Job Box can carry up to 50 gallons worth of materials, including hand and power tools.
With a set price of $59, the toolbox also features an electrical cord outlet to charge up tools and a built-in keyed lock.
With 2 x 4 tracks, the Job Box includes 8-inch terrain wheels and an extendable tubular, metal handle.