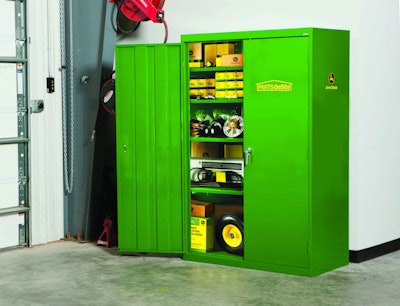 Landscape contractors will be getting a little extra help with a new program from John Deere.
The John Deere Parts OnSite program is designed to help a landscape contractor manage his or her parts inventory program with help from a local John Deere dealer.
The program allows contractors to track inventory better, as well as save money while minimizing down time.
To start the program, landscape contractors need to meet with a local John Deere dealer to talk about specific needs.
Each program is personalized to the individual and includes a variety of products including Sunbelt parts for all makes to handle the repair and maintenance needs.
Many times the program includes the placement of a John Deere parts cabinet at the contractor's location, which allows maintenance crews to take what they need.
The dealer will restock the cabinet and help the contractor keep track and manage the inventory.
The program can also work for crew trailers or trucks and includes payment and financing plans to help contractors better manage costs and cash flow.