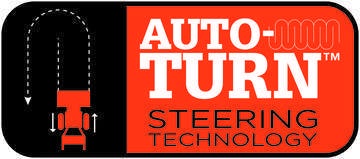 Ariens Company has introduced an industry first.
The company has implemented Auto-Turn steering technology on its line of Sno-Thro snow blowers.
Available on the Ariens Deluxe 28 and 30 wheel-drive models, and all models in the Ariens Platinum, Professional and Hydro-Pro families, the Auto-Turn technology helps make removing snow easier and more comfortable for the operator.
The technology allows the snow blowers to make tight turns from the center axis of the machine. No manual adjustments are necessary to enable the Auto-Turn feature, and the snow blower can move precisely without the need to adjust the speed.
The technology is also available on Ariens Pro and Hydro-Pro track-drive models.