Excel Industries has announced that Hustler Turf Equipment and BigDog Mowers have entered into an arrangement with Metro Lawn Propane Conversions.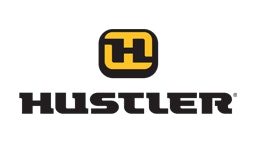 The Metro Lawn Propane Conversions is a program of AmeriGas and offers the Official Propane EPA/CARB Certified Conversion Kits for Kawasaki Engines.
Dealers trained by Metro Lawn will perform the conversion and will carry full warranty and be eligible for the $1,000 PERC rebate.
"This program will insure the customer is fully supported," says Jim Coker, Director of Metro Lawn. "It starts with support and warranty from the manufacturer, proper training and support from the Dealer, and having the proper infrastructure and support from the number one propane gas company in America".
The Hustler and BigDog mowers equipped with Metro Lawn Propane Conversion kits are designed to emit fewer emissions while using an American fuel.