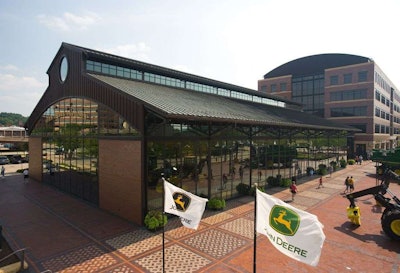 The John Deere Pavilion is ready for another season of school children.
The Pavilion is welcoming back students to learn about the world of agriculture, forestry and construction, as well as learn about the John Deere industry, according to Quad-Cities Online.
The pavilion works in partnership with the Illinois and Iowa State Learning Standards and offers an interactive experience for students.
Students can learn on virtual reality simulators, climb on life-size machines, watch videos on a media wall, see futuristic designs, look at original artifacts and interact with hands-on displays.
The machine simulators allow students to operate an excavator or crawler dozer, and in the Pavilion's Discovery Zone, students can see where food comes from, understand why we need roads and bridges and learn how to take care of the environment.
The Pavilion also has a new film, "Linked to the Land," which is about how important advances in productivity, sustainability and integration of information and technology are helping customers, farmers, foresters and construction workers.