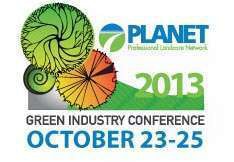 PLANET, the Professional Landcare Network, is reaching out to landscapers who are unable to make GIC, the Green Industry Conference, this year.
PLANET will be broadcasting select GIC sessions through live video streaming, which are set to take place on Oct. 24 and 25.
Live video access will be on Thursday and Friday between 10 a.m. and 4:15 p.m. EST, including:
Why Content Marketing Is Core to Your Business Growth as a Manufacturer?
Fierce Customer Service: Using Social Media to Keep Your Best Customers from Leaving
How SoLoMo Can You Go?
HealthCare Law: How It Will Affect You and What to Do About It
Management Benchmarks: How Do You Stack up Against the Best and What Can You Do to Get There
Marketing Math: How Does the Landscape Industry Professional Assess the Success or Failure of a Marketing Campaign
Registration for live video access is $99 for PLANET members and $199 for nonmembers.