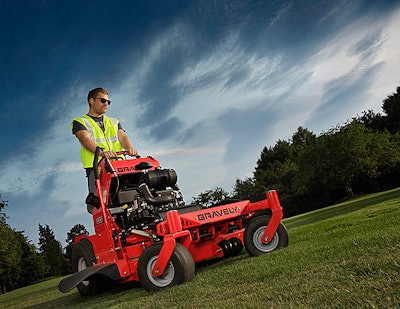 The world demand for the lawn and garden equipment industry is expected to grow 4 percent, or to more than $20 billion, by 2017, according to the latest report from RnR Market Research.
The large increase by 2017 is in direct correlation with the recovery in the United States' market, which will lead to more spending on landscaping services.
The report also says that turf and grounds equipment will be the fastest growing division.
"Lawnmowers will continue to account for the biggest portion of sales among all product groups, owing primarily to the large number of homeowners that possess and maintain their own lawns in the U.S., Canada and Western Europe," the report states.
With green spaces becoming a popular trend around the world, urbanization is helping the lawn and garden equipment market escalate.
The sales of aftermarket parts and attachments will rise, but at a slower rate compared to the demand for new equipment.
Because of economic growth in the United States and Western Europe, per capita incomes will increase, which will prompt users to discard old units and purchase new ones.
"As technologies for batteries and electric motors continue to improve and the use of large battery-powered equipment becomes more economically viable, market expansion for electric equipment will outpace that for internal combustion engine-powered machinery," the report says.
Even though the residential demand for power lawn and garden equipment will account for the majority of all sales around the world through 2017, the demand for outdoor power equipment for commercial applications will grow at a faster pace due to the recovery in the professional landscaping industry.