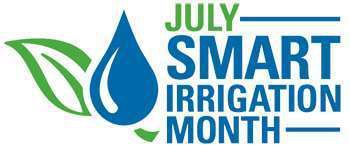 The Irrigation Association's Smart Irrigation Month Committee has named the winners of its fourth annual Smart Marketing Contest.
The winners were chosen based on their efforts to promote Smart Irrigation Month through targeted marking ideas and campaigns.
This year's contest winners were selected by a neutral panel of judges based on messaging, quality, creativity and implementation of Smart Irrigation Month messaging in six categories:
Affiliate — Agriculture: University of Georgia, Stripling Irrigation Research Park 
(Camilla, Georgia)
Affiliate — Landscape: City of Greeley, Colorado, Water Conservation Program 
(Greeley, Colorado)
Agriculture: McCrometer, Inc. (Hemet, California)
Contractor: James River Grounds Management, Inc. (Glen Allen, Virginia)
Distributor: Ewing Irrigation, Inc. (Phoenix, Arizona)
Manufacturer: Hunter Industries (San Marcos, California)
The winners were recognized today at the Smart Irrigation Month Briefing at the Irrigation Show and Education Conference in Austin, Texas.