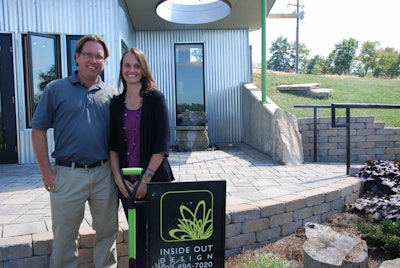 Total Landscape Care named Andrea Wilson Mueller and Michael Mueller, owners of Inside Out Design in Frankfort, Kentucky, the 2014 Landscapers of the Year.
The winners, along with the other 11 finalists, enjoyed a three-day cruise to the Bahamas Nov. 15-18 provided by Case Construction Equipment. During this relaxing trip, the landscapers shared business advice during a roundtable discussion, were awarded for their hard work and networked with the best in the industry.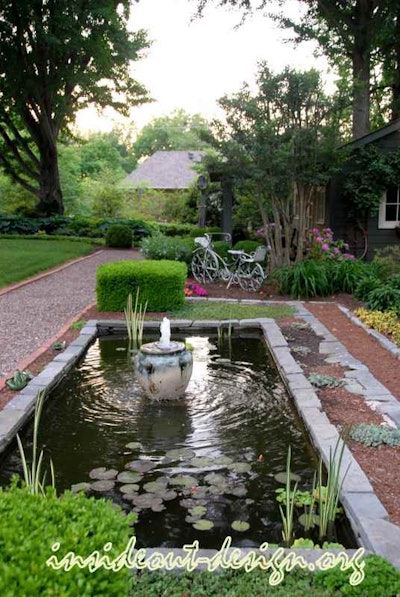 Based on their business strategy, community involvement, sustainable practices, attention to detail and customer relationships, the Muellers stood out among the other extremely talented finalists.
The couple has come a long way since starting the landscape and design/build business in a corner of their bedroom soon after Andrea's father was tragically killed. They now have a modern office building with hardscape features and a green roof. With Michael's years of landscape experience and Andrea's interior design degree, the two have created a one-stop shop that caters to clients who want something that reflects their personality.
When they aren't working on services like patios, rain gardens and maintenance jobs, Andrea and Michael are giving back to their community by donating designs, plants, materials, time and knowledge. They treat their employees like family and make sure they have projects for them during the winter so they do not have to let anyone go.
"After seeing how Andrea and Michael run their business, it makes you wonder why more landscapers don't follow those same practices," says Lauren Heartsill Dowdle, editor-at-large of TLC. "They've overcome personal and business struggles and are now at the top of their game in the industry."
To learn more about this program or to apply to be TLC's next Landscaper of the Year, visit totallandscapecare.com/loy.
Watch a video of our Landscaper of the Year finalists and their projects.
[youtube JmxWKQS8Urw nolink]