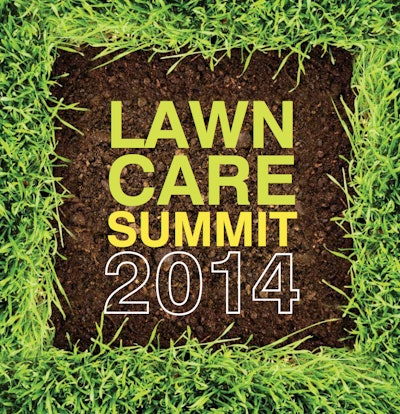 PLANET and the National Pest Management Association (NPMA) are teaming up again.
The two organizations will co-host the national Lawn Care Summit, Jan. 27–29, 2014, in Nashville, Tennessee.
The conference offers education that is targeted to technicians, business owners and managers. Technician track education includes sessions on diagnosis, care and management of turf from university professors and researchers. Business management education includes sessions on the health care law, human resources, developing new business lines and finance.
The keynote speaker Craig Goodwin, senior director at Rollins University, will discuss the topic of how to out-train your competition.
Additionally, a number of sessions on sustainability will be featured, including "Managing Landscape Insect & Mite Pests While Conserving Beneficials," presented by David Shetlar of The Ohio State University and "Defining Sustainable Turfgrass Systems," presented by Brian Horgan of the University of Minnesota.
In addition to education sessions, networking lounges will be offered, as well as an exhibit hall showcasing products in lawn care and pest management.
Register at NPMA's website now through Jan. 6, 2014, to receive early bird pricing. The conference hotel is the Omni Nashville, which also offers special pricing through Jan. 6.
The Lawn Care Summit is approved for CEU credits.