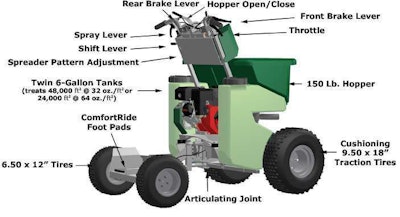 Central Turf & Irrigation Supply has plans to expand.
The company's equipment division has recently established a distribution partnership with PermaGreen.
Central will be an authorized dealer of the PermaGreen Triumph Sprayer Spreaders across the nation.
The partnership also allows for Central Turf and Irrigation Supply to sell, lease and service any version of Triumph Sprayer Spreaders.
Along with the entire unit, the company can also sell the parts.
The Triumph Sprayer Spreader allows professionals to spread seed, ice melt and chemicals.