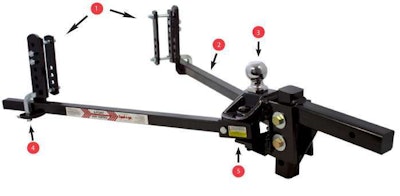 Equal-i-zer Hitch has been named a Readers' Choice Gold Award by Trailer Life Magazine for the second consecutive year.
According to Sue Seidlitz with Trailer Life, there were 15,000 voters weighing-in on all things related to trailers, campgrounds, hitches and trailer accessories.
The survey was conducted online and allowed readers to choose from more than a hundred brands, voting for their top picks in 26 different categories.