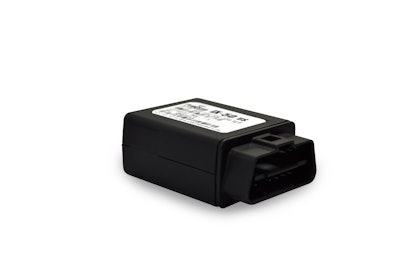 PreCise MRM has added to its telematics software selection.
The the IX-50 GPS device is a plug-and-play OBD-II device designed for passenger cars, service vans and light to medium duty trucks.
Features include:
On-Board Diagnostics (OBD-II) Interface
Internal Cellular and GPS antennas
Vehicle engine diagnostics and reporting capabilities
Packet Data (3G GPRS, HSPA) and SMS-Based Messaging
Super Sensitive GPS Tracking
Voltage Monitoring and Low Battery Notification
Automatic, Over-the-Air Unit Configuration
Exception-Based Reporting
3-Axis Accelerometer for Driver Behavior and Impact Detection
The IX-50 incorporates OBD-II engine diagnostics with the following features: GPS location, speed, maintenance tracking, route analysis and customizable alerts for idle, speed, off-hours operation, geofences, trouble codes and battery voltage.