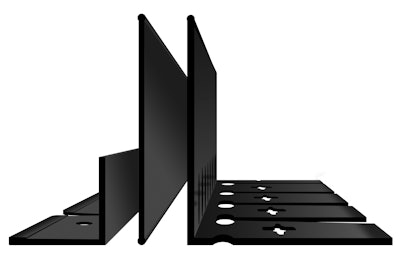 Oly-Ola Edgings has announced that its hardscape and green roof vinyl edgings are produced from post-industrial vinyl sheet scrap used in retail blister pack packaging.
PVC blister packs are used to package products such as batteries and windshield wipers, to name a few.
Oly-Ola's vinyl products include their line of Bulldog-Edg, Stone-Edg and Bric-Edg "L"-shaped paver restraints, 6-inch high Teco-Edg green roof edging and 6-inch high low profile Super-Edg landscape edging.