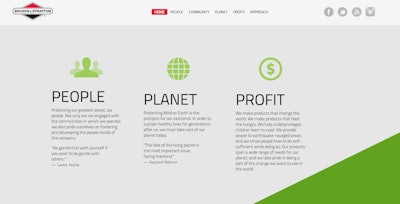 Briggs & Stratton Corporation has launched a microsite dedicated to sustainability.
The website primarily focuses on Briggs & Stratton's contributions to sustainability through people, the planet and profit.
A few key takeaways from the BASCO Sustainability site:
Briggs & Stratton continues to honor its pledge to the Department of Energy to increase energy efficiency by 25 percent by the year 2017. The company has already reduced energy intensity by 20 percent since committing to the program.
In the past five years, Briggs & Stratton has realized a 65 percent reduction in the amount of hazardous waste generated in our manufacturing operations due to improvements in plant efficiencies.