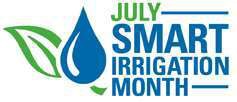 Irrigation professionals can start preparing for Smart Irrigation Month early this year.
The Irrigation Association is hosting a Smart Irrigation Month Webinar to help irrigation professionals learn how to earn state proclamations.
The webinar will be on Jan. 15 at 3 p.m. EST, and will provide tips on how professionals can lobby states and local municipalities to proclaim July 2014 as Smart Irrigation Month.
Lowell Kaufhold, chair of the Irrigation Association's Smart Irrigation Month Committee and president of CPS Distributors, will present the free webinar.
The webinar will be 30 minutes with time for questions and answers to follow.