Bailey Nurseries has introduced two varieties to its First Editions collection for 2014.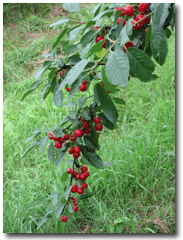 The company has unveiled its First Editions Sweet Cherry Pie Cherry Tree.
Sweet Cherry Pie, developed by Wisconsin orchardist Bill Eubank, features cherries and is self-fruitful so there is no need to get a second tree to get fruit.
First Editions Sweet Cherry Pie Cherry Tree
Prunus 'Eubank' PPAF
| | |
| --- | --- |
| Zone: 3-7, full sun | Ripening Date: Mid-July |
| Height: 15-feet | Pollination: Self-fruitful |
| Width: 12-feet | Bloom Date: Early May |
First Editions Cobalt-n-Gold Hypericum features silver-blue foliage, sunny yellow flowers and fall colors.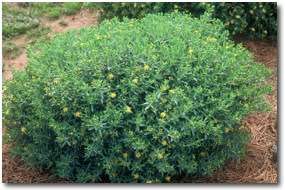 This compact, hardy hypericum starts out with deep-blue foliage highlighted by a hint of silver. In spring, bright-yellow flowers cover the plant. The leaves turn to yellow and orange-red in the fall eventually exposing exfoliating bark.
Developed by Dr. Michael Dirr of Plant Introductions, Cobalt-n-Gold is deer resistant, drought tolerant and thrives in full sun.
First Editions Cobalt-n-Gold Abelia
Hypericum 'PIIHYP-I' PPAF
| | |
| --- | --- |
| Zone: 4-8, full sun | Shape: Mounded |
| Height: 2- to 3-feet | Foliage: Blue-silver |
| Spread: 4- to 5-feet | Flower: Yellow |