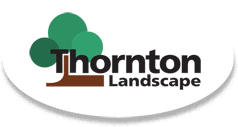 Thornton Landscape has added a member to its team.
The company has hired Dan Lynch, a landscape designer with more than 26 years of industry experience.
Lynch will assist residential customers who plan to design an outdoor landscape.
Lynch's education includes design and horticulture at the University of Cincinnati as well as classes in computer-aided design and drafting at Southern Ohio College.
He is a member of the Association of Professional Landscape Designers and is a Certified Landscape Technician (CLT) from the Ohio Nursery and Landscape Association (ONLA).
In his previous work in the industry, he has installed, managed and designed award-winning landscaping projects for Xavier University, Homerama homes and displays at the Fifth Third Home & Garden Show and Cincinnati Flower Show.