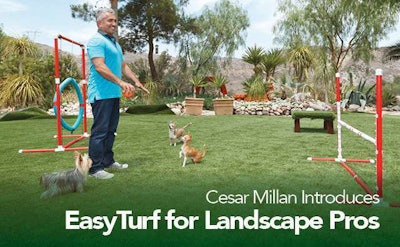 EasyTurf is scheduled to showcase its latest artificial grass fiber product.
The company will be displaying its Marquee Fiber at the National Association of Home Builders (NAHB) Expo on Feb. 4-6 in Las Vegas.
The Marquee Fiber is a result of FieldTurf's Precision Polymer Geometry (PPG) Technology and the company's MaxxFlow backing.
The grass has a 15-20-year residential life expectancy and is a permeable artificial grass.
The grass works in conjunction with the Marquee Fiber to deliver drainage capabilities.