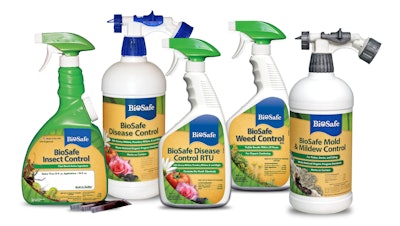 BioSafe Systems' pond and garden line has been approved for use in California.
The products include OMRI listed disease, insect, mold and weed control products, as well as an all-purpose plant food.
The GreenClean pond line has grown over the last five years to include biodegradable granular, liquid, and tablet algaecides, beneficial bacteria, ph adjusters and blue colorant.