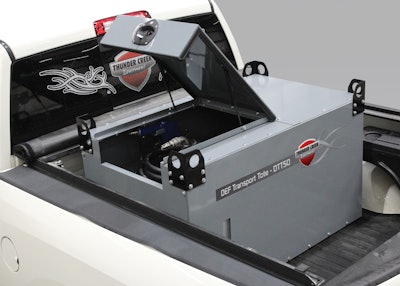 To help landscapers transition to the final Tier 4 emission standards, Thunder Creek Equipment has introduced a solution for handling Diesel Exhaust Fluid (DEF).
The DEF Transport Tote houses a 50-gallon DEF tank and 2-in-1 DEF pumping system under a lockable, sealed door, and will fit in a standard truck bed.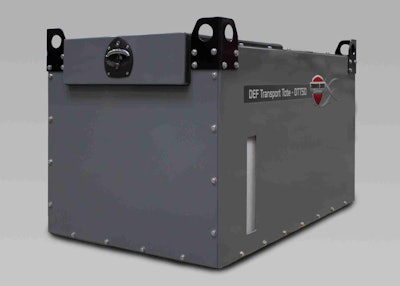 The tote can be loaded and secured using the same lift points. Everything is then accessible from the driver side of the truck bed.
Thunder Creek's patent-pending 2-in-1 DEF pumping system allows operators to fill and dispense DEF using one pump.
Operators do not need to move the pump between filling and dispensing. Instead, operators can grab the hose, attach either the Micro-Matic coupler or dispensing nozzle and set the flow direction and turn the pump on.
The system maintains a closed path, so exposure to contamination is minimized.