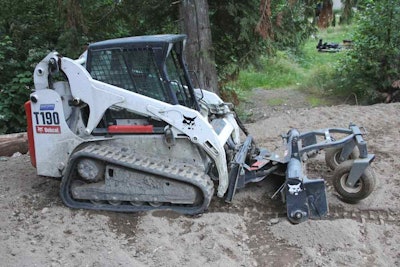 Interested in the top-selling pieces of construction equipment from the past 10 years?
Our sister pub, Equipment World magazine, used Randall-Reilly's Equipment Data Associates (EDA) to calculate the top-selling construction equipment types and specific models from the past 10 years.
EDA tracks financed units only—so if you bought a machine with cash or by a letter of credit, it doesn't have the data.
How many of these machines have you had in your lineup?
Here is a list of the top seven most financed equipment:
7. John Deere 544J

2,741 units sold

6. John Deere 650 J

3,038 units sold

5. Caterpillar 320C L

3,119 units sold

4. Case 580 Super M

5,429 units sold

3. Kubota KX121-3

5,824 units sold

2. Bobcat T190

8,214 units sold

1. Bobcat S185

10,000 units sold
Equipment Type: Units Financed (2004-2013)