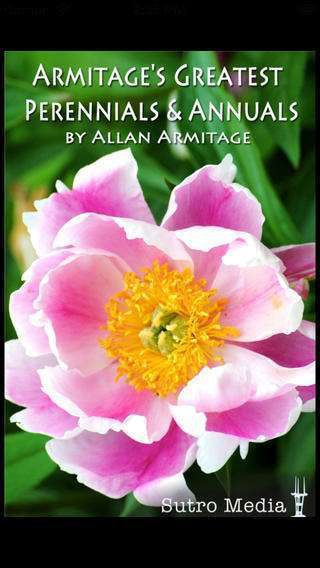 Landscapers out in the field are getting a little extra help with Allan Armitage's gardening app for Android and iPhone platforms.
Armitage's Greatest Perennials & Annuals app bridges the gap between the horticultural industry and consumers.
Armitage chose his favorite annuals and perennials, and shared why he chose them, as well as provided hints for success.
iPhone users can filter annuals or perennials and select sun, shade or USDA zones.
Another feature is the deer browsing rating for all plants. Numerous photos and videos supplement the plant-specific information.
Features include:
Constantly updated so information is always current
The confusion about hybrids and cultivars disappears because Armitage makes specific recommendations on what plants perform well
More than 500 photos of plants he recommends so you can see what they look like
Brief instructional videos that are available for many plants recommended