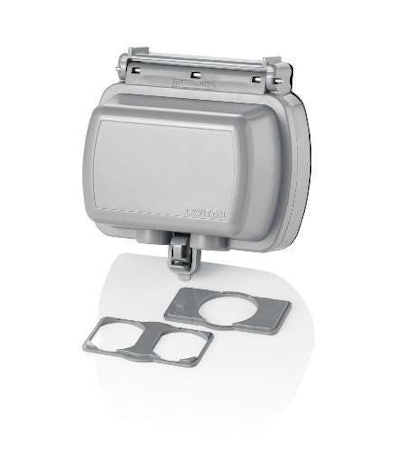 Leviton has introduced Extra Duty While-in-Use Covers designed to protect wiring devices from inclement elements.
Available in both horizontal and vertical configurations, these non-metallic covers are constructed to guard against moisture, debris and insects without breaking or cracking.
The standard opening accommodates Decora GFCI devices, and additional adapter plates are included for duplex and single receptacle openings.
The device also includes two inserts to cover the circular cord openings and prevent insects and debris from entering the cover while not in use.
The Extra Duty While-in-Use Covers feature a UV resistant polycarbonate cover and base and a pre-mounted heavy-duty gasket.