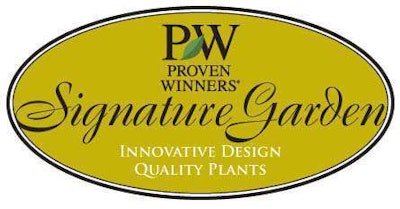 The Kentucky Governor's Mansion was recently named as a Proven Winners Signature Garden.
The mansion is one of six designations and joins Mackinac Island's Hotel Iroquois, Charlotte's Duke Mansion, The Grand Tradition Estate and Gardens in California, Meadow Brook Hall in Michigan and the Governor's Mansion in Illinois.
Serving as home to the state's governors since 1914, the mansion is listed as a National Register of Historic Places and is also celebrating its 100th anniversary.
Collaborating with Proven Winners at Kentucky's Governor's Mansion is Kentucky native, Jon Carloftis, garden designer, garden writer, television guest, author and lecturer.
The current garden layout was taken from the original garden plans drawn during the 1912 construction and planning phase. Complementing existing plant beds will be Proven Winners varieties such as Diamond Frost Euphorbia, Goldilocks Rocks Bidens, and Senorita Rosalita Cleome. Several major plantings will also extend onto the grounds of the adjoining Capital.