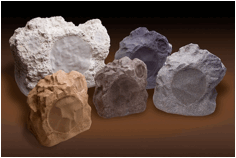 To spruce up outdoor areas this spring and summer, Niles has introduced its RS Pro Rock and Planter speakers, as well as its GS Garden speakers.
The RS Pro Series features NoFade Protective Finish and four-layer fiberglass weave.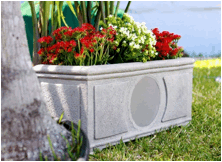 The Niles Planter Speakers are available in two models. The PB6Si Pro rectangular box shape, and the PS6Si Pro circular planter are both available in two colors, terracotta and weathered concrete.
Construction with UV-stabilized ABS plastic, the Niles GS4 Loudspeaker looks like a garden light.
The Niles speakers are designed with wide dispersion characteristics.
Made from PVC, the Niles G2210 10-inch, in-ground subwoofer does not take up a large footprint since it can be planted in the ground with a mushroom-like port tube sticking out of the surface.